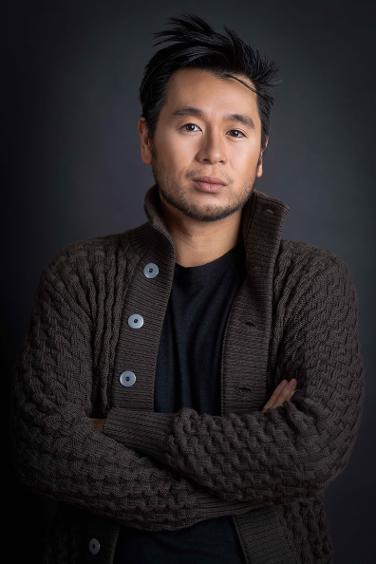 Kevin Takahide Lee has a Bachelor's of Music in Opera Performance from the University of British Columbia and a Master's of Music in Voice Performance from The University of Western Ontario. He teaches for the City of Burnaby, and is involved with productions throughout BC, Alberta and Winnipeg.
~
A fourth generation Chinese Japanese Canadian, Kevin Takahide Lee descends from a family who experienced the head tax and the unconstitutional Internment of Japanese Canadians in WWII. Growing up in BC's Lower Mainland he witnessed the challenges immigrant families faced regarding accessibility to services and preservation of their culture. This has led Kevin to work in the performing arts and advocacy.
~
2023 moments of note includes the Arts Club Theatre's and Theatre Calgary's joint production of Forgiveness by Mark Sakamoto adapted by Hiro Kanagawa, the Alberta tour of Hold These Truths by Jeanne Sakata, and Surrey Museum's The Re-enactors as well as receipt of Richmond's Heritage Award for fostering relationship to the social history of the Edwardian Cottage his families former home.
_
In 2024 one might be able to catch Kevin as an ashigaru in FX's Shogun, based on James Clavell's novel.
~
Past activities include Carousel Theatre's for Young People's production of A Charlie Brown Holiday Double Bill, Vancouver Opera, Vancouver Asian Actor Theatre, the Inspirit Panel, Children's Hospital PSA, Untold Stories of the ER, Shogun, Canadian Museum of Human Rights' Our Canada, My Story as well as panels and conferences.
For Kevin's CV click here
For more videos click here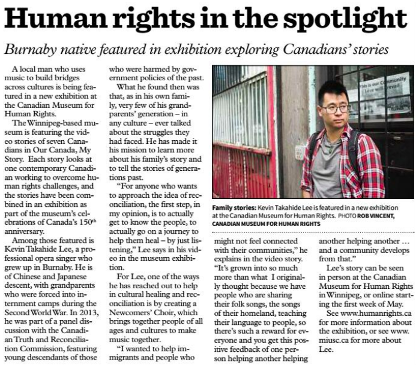 From Jan. 24, 2023 by Jerry Wasserman

From Jan. 20, 2023 by Colin Thomas