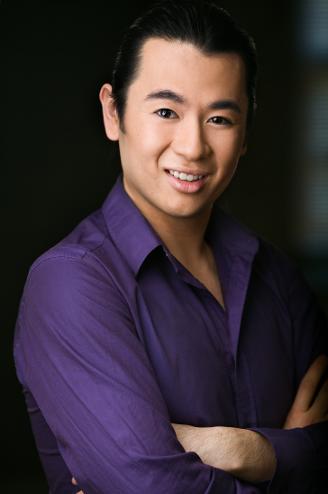 Tenor Kevin Takahide Lee has a Bachelor's of Music in Opera Performance from the University of British Columbia and a Master's of Music in Voice Performance from The University of Western Ontario. He is artistic director of the Newcomer's choir, teaches for the city of Burnaby, and is involved with musical and theatrical productions throughout the Lower Mainland.
Some of Kevin's top moments of 2016 has included directing the Newcomer's choir, being one of seven chosen to be filmed and featured in the 2017 exhibit at the Canadian Museum of Human Rights and performing the role of Yuji in the opera 'Tom Pinkerton'. In addition, Kevin has returned to the role of Zennosuke Inouye with Surrey's Re-Enactors and is collaborating with Vancouver Libraries for Opera Night at VPL.
Past notable activities has included Vancouver Opera chorus, the Inspirit Panel and portraying the role of a father in a Children's Hospital PSA and Untold Stories of the ER.
When not busying himself with the performing arts, Kevin can be found volunteering or exercising.
Kevin is with Argent Talent Management.